Immigrating to Canada?
Arrive Prepared.
Develop skills for your job search and improve your communication skills for the Canadian workplace.
Settlement Online Pre-Arrival (SOPA)
delivers pre-arrival orientation, employment and workplace culture communication support for immigrants focusing on job search, job readiness and job retention
SOPA was created to improve connections between pre-arrival and post arrival services using Immigrant Services Association of Nova Scotia's (ISANS) suite of professional online tools. SOPA's professional orientation and courses ensures that immigrants develop job search and communication skills and arrive in Canada better prepared, more confident and enter the workforce sooner.
SOPA is funded by Immigration, Refugees and Citizenship Canada (IRCC)
Skills Development
Participate in facilitated, interactive and informative online courses designed to prepare you for working in Canada.
Orientation
Learn about the essential skills necessary to find a job and be successful in your Canadian workplace.

Connect to Resources
Connect to key settlement and job search websites and supports before you arrive.
Self-Directed Study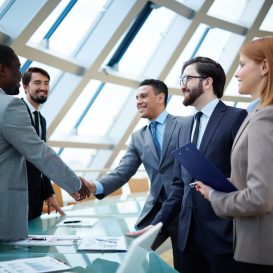 Canadian Workplace Integration
Learn how to adapt, the importance of communication styles, how to expand soft skills using cultural communication, working with differences and understanding power dynamics in the Canadian workplace. Time required: 2-4 hours per week. Read more...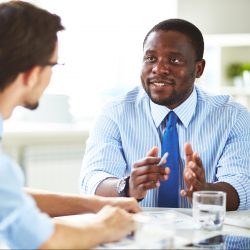 Working in Canada
Learn about the unique characteristics of the Canadian workplace and how to integrate effectively into your field of employment in Canada. Time required: 2-4 hours per week. Read more...
To be eligible to take SOPA courses you must:
Have received approval from Immigration, Refugees and Citizenship Canada (IRCC) to immigrate to Canada
Have an English level (IELTS) 5.5 or higher
Have access to a computer and high speed Internet
Step 1
Prepare required documents and Client ID from IRCC
Have one of the following documents
A confirmation of Permanent Residence document
A letter notifying pick up of Canadian visa (visa for permanent resident applicants only)
A request for medical examination letter
A passport request letter
A Canadian visa (but have not landed in Canada yet)
An IRCC invitation letter to obtain pre-arrival services
Step 2
Most Popular!
Complete the registration form
Follow these steps
Click on the registration link below
Fill in the registration form
Upload the required documents
Click submit
Expect an email from us confirming your registration
Step 3
Meet with your SOPA Intake Counsellor online
Start Your Journey
Schedule an appointment with an Intake Counsellor
Receive your SOPA Action Plan and course enrollment details